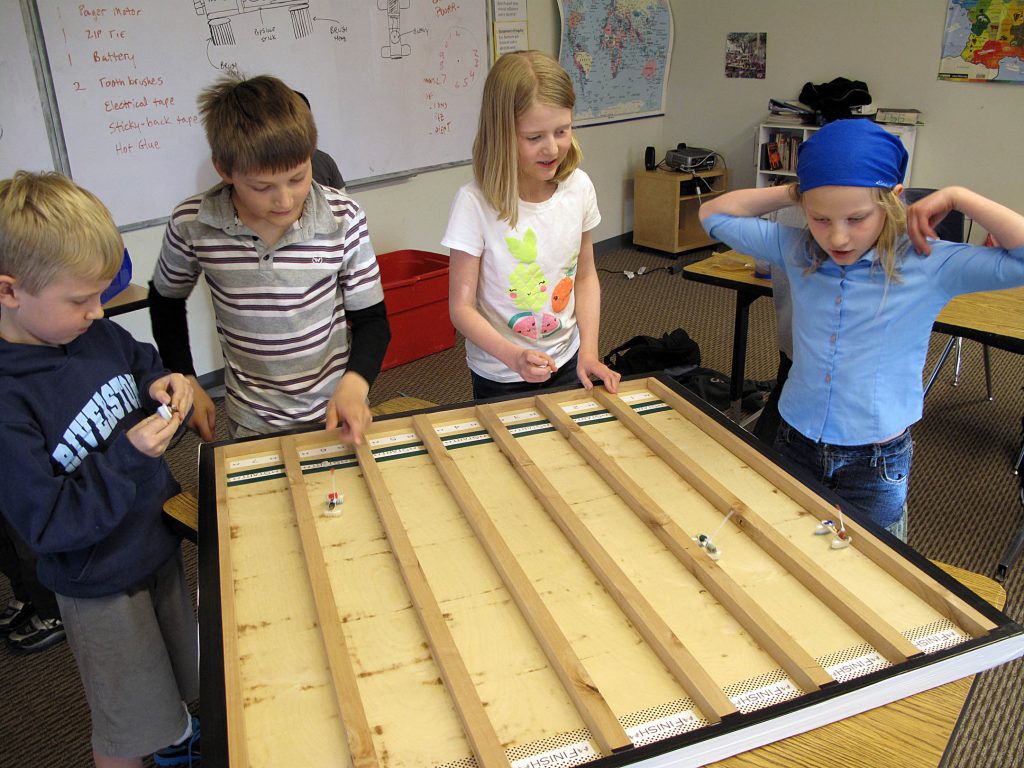 Bristlebots and Circuit Building with Passport to Boise!
June 10, July 8, August 5, 10am – noon:
Bristlebots
Make your own miniature robot! This workshop is part deconstruction lab and part robot build. Students will learn about extending the useful life of a product, how to safely deconstruct old technology & how to use tools, how to identify key parts and more. The robot build leverages those key parts and a few gems to become the first working robot many of our students have ever built. This build includes recycling, sustainability, ingenuity, education and fun.
June 24, July 22, August 19, 10am – noon:
Circuit Basics
Circuits are the building blocks of all electronics. Building your own can empower electronics buffs, tinkers, artists, crafters or anyone else who enjoys the process of creation. Circuits open the door to all kinds of interesting features for both existing and new builds. The Circuit Basics workshop is great for people as young as 7 years old with a chaperone, and there is no soldering required! Anyone with a little curiosity can learn to build their own circuits, and we'll show you how. Join us for this workshop and introduce yourself to something new!
These workshops are open to Passport to Boise participants only. Not familiar with Passport to Boise? Check out their web page — it's awesome!