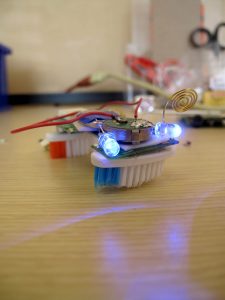 From Basic Circuits to Hovercrafts with Riverstone Summer Camps
Reuseum Educational is very pleased to be leading Riverstone Elementary students in a one-week STEM adventure. We'll explore magnetism and electricity, building electronic circuits, creating robots from discarded electronics, and stretching our imaginations and creativity. The week will end with a two-day working hovercraft build that students will be able to replicate at home. Content will include the basics of circuits and magnetism, reduce/reuse/recycle concepts, and safe use of power tools.
This is a closed event, and is not open to the public. If you are interested in a workshop or volunteer opportunities for your organization, please contact us!