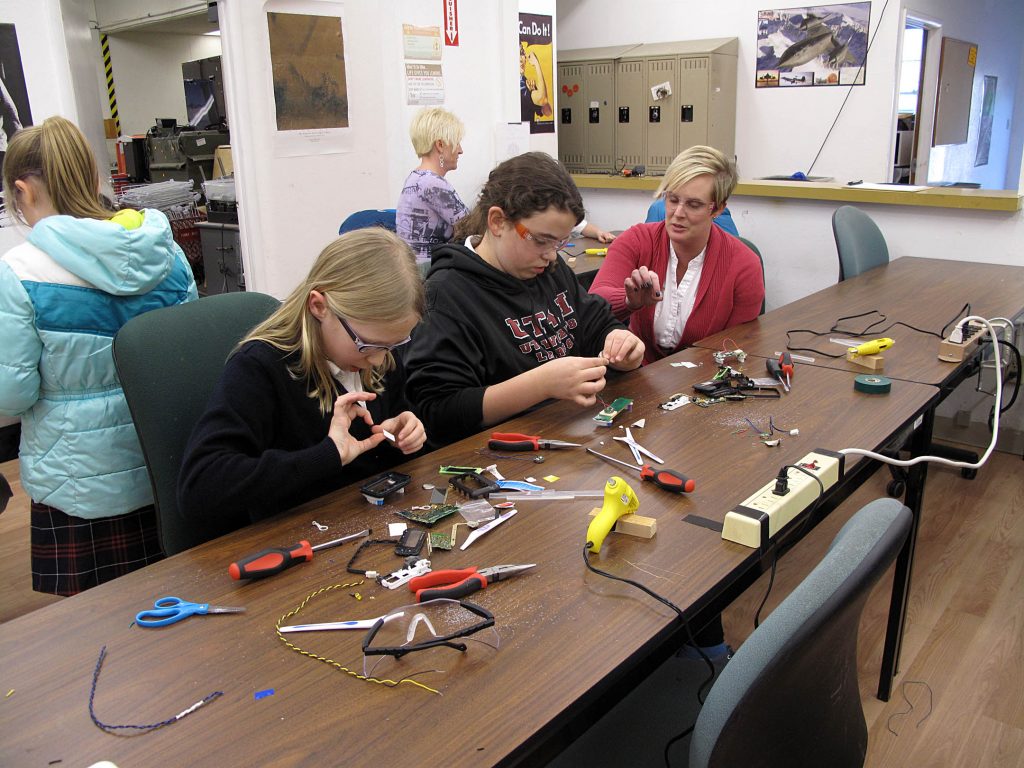 Girl Scout STEM Day! 
May 30, 10AM – 3PM at Sacred Heart School
Reuseum Educational, Inc. is very pleased to once again participate in Girl Scouts of Silver Sage Council's Girl Scout STEM Day. They have approximately 20 organizations confirmed to participate and a variety of STEM-based activities to offer the girls in attendance! The Micron Discover Technology Bus will be on site, so Girl Scouts can just look for the big bus!
Here are some cool images from the last Recycled Robots workshop we did with Girl Scouts!
This event is open only to Girl Scouts of the local GSSSC who pre-register for the event. If you are interested in a workshop for your organization, please contact us at info@reuseum.com!
Reuseum Educational, Inc., 108 W 33rd Street, Garden City, ID 83714